Femi Doyle-Marshall
Founder, Director of Education REBOOTX Academy Entrepreneur Incubator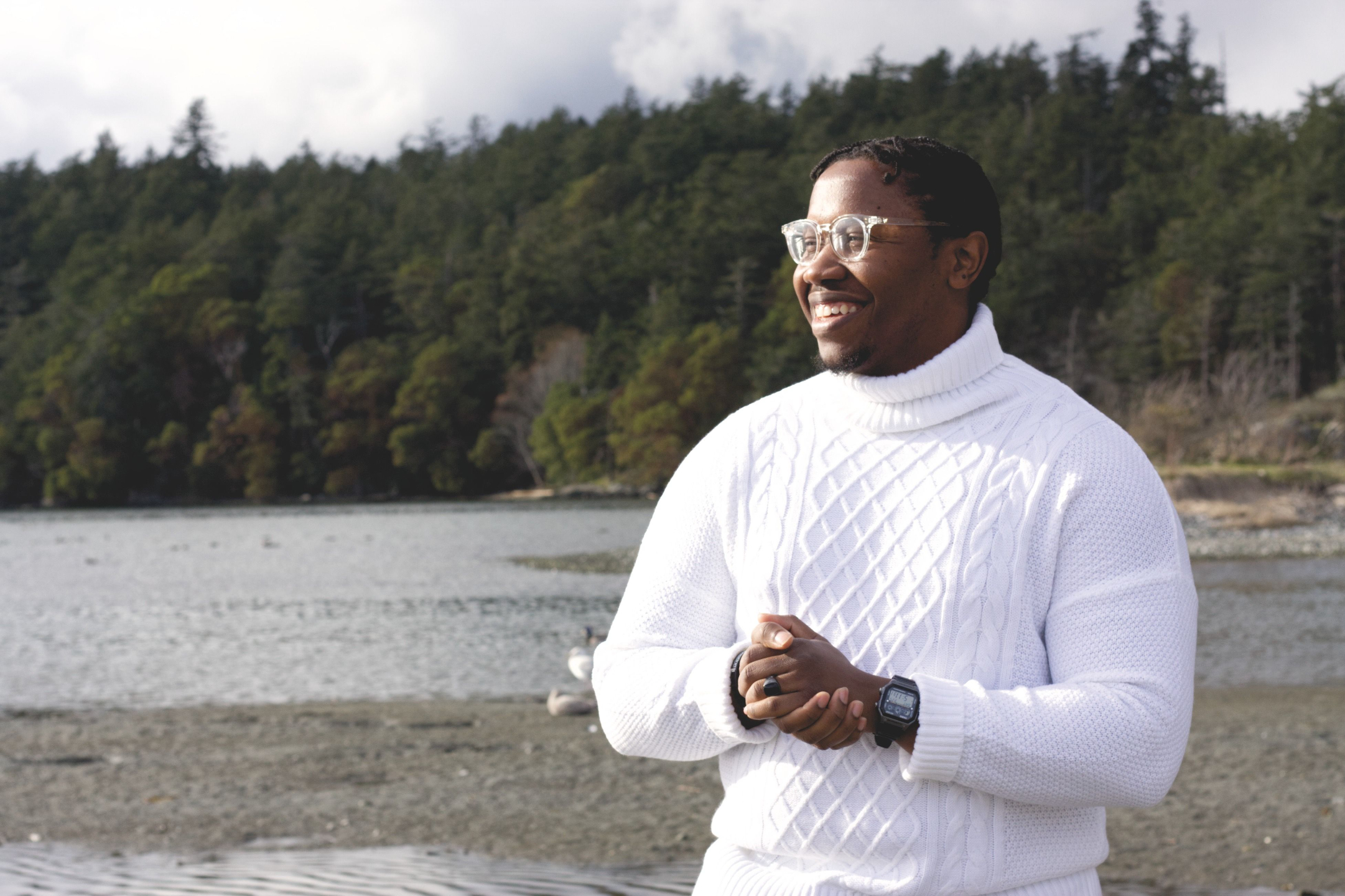 Book Femi to speak on your podcast, your media outlet, your in-person or virtual event.
Femi loves to speak to youth, small business owners and entrepreneurs.
Contact Femi Here
What Our Past & Current Clients Are Saying
After building several brands over the last 15 years in the coaching, consulting and service based space while becoming a successful author, Femi Doyle-Marshall stepped onto stages to help inspire, impact and influence the business community on a larger level.
Sharing his knowledge and expertise in time management along with business growth consulting he's helping entrepreneurs build businesses around their life internationally. 
Select One of Three Topics He Currently Speaks on, or Make a Request
Effective Time Management for Entrepreneurs Using the Purposeful Workweek


Attendees will discover:
What Really Is Time Management: Time management is the secret ingredient that separates successful entrepreneurs from the rest. It's not about squeezing more tasks into your day; it's about optimizing your time to maximize productivity and work-life balance. With effective time management, you can achieve more in less time, reduce stress, and regain control of your life.


Why The Purposeful Workweek: The Purposeful Workweek is your gateway to a more productive and balanced life. This innovative workshop is designed specifically for entrepreneurs like you who are ready to transform their approach to time management. We understand the unique challenges you face, and we've created a program that addresses them head-on.


Scheduling for Strategic Development: One of the fundamental pillars of effective time management is strategic scheduling. Our workshop will teach you how to plan your week with intention, allowing you to allocate time to your most critical tasks and goals. You'll discover the power of time blocking, which enables you to focus on high-priority activities and eliminate time-wasting distractions.


Creating Effective Personal and Professional KPIs: Key Performance Indicators (KPIs) are essential for tracking your progress. In the Purposeful Workweek Workshop, we will guide you in creating personalized KPIs tailored to your business and personal aspirations. These KPIs will serve as your compass, helping you stay on track, make data-driven decisions, and continually push your boundaries.


Distractions and Misguided Growth: Entrepreneurs often struggle with distractions that derail their progress. We'll teach you how to identify and eliminate these time thieves, allowing you to concentrate on tasks that truly matter. Additionally, we'll help you distinguish between misguided growth efforts and strategies that lead to sustainable success. It's time to focus on what truly matters and drive your business forward effectively.


Recalibrating Your Targets for Success: Success is not static; it's a moving target. The Purposeful Workweek Workshop will teach you how to recalibrate your goals and targets, ensuring they remain in alignment with your evolving vision. This adaptability is crucial for staying ahead in today's dynamic business landscape.
In this talk attendees will seize the opportunity to transform their approach to time management and unlock their full potential.
 
How to Grow Your Business & Get out There in Front Your Prospect
Many entrepreneurs believe they don't have what's necessary to grow their business. In this talk, Femi shares what he believes is required to transform the bottomline for any brand in the next 30-60-90 days.


Attendees will discover the process for:
Effective Marketing:

 

Learn how to navigate the digital landscape and conquer traditional channels to maximize your reach. From social media to print media, we'll equip you with the knowledge to make your business stand out.


How to Become an Authority:

 

Positioning yourself as an industry authority is key to attracting clients effortlessly. Gain insights into establishing your expertise and becoming the go-to person in your niche.


Effective Lead Generation and Sales:

 

The lifeblood of any business is leads and sales. Uncover proven techniques to generate more leads and convert them into loyal customers who keep coming back.


Social Media Mastery:

 

Social media platforms are powerful tools when used correctly. Discover the strategies to harness their potential and attract qualified candidates who are eager to pay for your products or services.


Offline Branding Tactics:

 

While the digital world is essential, offline strategies shouldn't be underestimated. Learn how to build brand recognition and effectively market your business through offline channels.


Personalized Marketing Strategy:

 

No one-size-fits-all approach here. We'll help you create a tailor-made marketing strategy that aligns with your business's current stage, ensuring maximum impact.


Systems for Staying on Track:

 

Consistency is the key to success. We'll guide you on how to stay on track with your daily marketing goals and build momentum that propels your business forward.


Blueprint to Leverage Time for Success:

 

As a business owner, your time is invaluable. Discover the art of time management and how to optimize your efforts for greater experiences and achievements.
But that's not all. This talk goes beyond theoretical knowledge. Each lesson is actionable, equipping with practical steps attendees can implement immediately.
How to Make Sales Fast for Any Business Online or Offline
Many entrepreneurs aren't able to generate sales or are unware of the best practices to generate business revenue, Femi unpacks his system that has 10-15x sales for many of his REBOOTX Academy clients.
Attendees will discover the process for:
Part 1: The Fast Sales Formula
In Part 1, we unveil the secrets behind mastering the art of sales to catapult your business towards success. This in-depth workshop covers a wide array of strategies to ensure you not only make sales but make them fast.
The Art of Storytelling for Sales: Learn the power of storytelling to captivate your audience and drive sales. Discover how to craft compelling narratives that engage and resonate with your prospects.

Understanding Your Prospect: Dive deep into your target audience's psyche. Uncover their needs, desires, and pain points, so you can tailor your approach and offerings accordingly.

Understanding Your Offer: Your product or service is a solution to a problem. Understand how to position your offer as the ultimate solution, making it irresistible to potential customers.

Positioning the Problem: Effective sales start with identifying the problem your product or service can solve. We'll show you how to position this problem in a way that resonates with your audience.

Prioritizing the Solution: Not all solutions are created equal. Discover how to prioritize the benefits of your offer and present them in a way that compels your prospects to take action.

In-Person and On-Call Lens: Sales happen both in person and over the phone. Master the art of sales communication to excel in both environments.

Online Offers Using Landing Pages, Ads, and Direct Messaging for Sales: With the digital world at your fingertips, we'll guide you through creating persuasive online offers. Learn how to use landing pages, ads, and direct messaging to boost your sales in the digital realm.
Part 2: The Art of Sales-Sabotage
In Part 2, we explore the common pitfalls that can drive potential customers away from your business. Avoid these sales-sabotaging actions to ensure you retain and attract customers effectively.
Not Understanding Your Target Audience: If you don't know who your audience is, you won't be able to connect with them. Learn how to identify and understand your target audience to create tailored marketing strategies.

Poor Customer Service: Your customer's experience with your business is paramount. Discover the secrets of providing excellent customer service that keeps your clients coming back for more.

Ignoring Online Reviews: Online reviews are a reflection of your business's reputation. Learn how to manage and respond to reviews effectively, turning them into a valuable asset for your business.

Lack of Differentiation: Stand out in the crowd by differentiating your business from the competition. We'll show you how to highlight your unique selling points to attract customers.

Inconsistent Messaging: Consistency is key in building trust with your audience. Ensure that your messaging aligns with your brand identity and values.

Lack of Follow-Up: The fortune is in the follow-up. Discover strategies for staying in touch with leads and past customers to maximize your sales opportunities.
Any business looking for growth will gain value from the sales fundamentals outlined in this talk. If you are looking for an innovative speaker, guest or keynote that can engage and entice your audience look no further.
Femi Doyle-Marshall has a vast range of experience building and creating strategic partnerships. Contact him directly to get started and learn how he can speak on your podcast, your media outlet, your in-person or virtual event today.